Chimp x Herbs - Herbal Smoking Blend
Regular price
Sale price
Rs. 999.00
Unit price
per
Sale
Sold out
CHIMP x HERBS Herbal Smoking Blend 
Chimp x Herbs blend is made with a careful selection of natural herbs that are sourced from Himachal Pradesh and Karnataka. This herbal blend can easily be rolled in a rolling paper for a mellow experience or boil it for a fresh cup of tea. Uplifts mood and relaxes from stress & anxiety. A perfect choice for people looking to quit nicotine dependency. 
Product Highlights:
Zero Tobacco
No Nicotine.
No THC or CBD
Organic herbs
Smoke or Sip
Uplifts mood
Relieves from stress & anxiety.
Ingredients: Lemon Grass | Rose Petals | Mullein | Chamomile | Mugwort | Mint
Available in: 22gms Pack | 54gms Pack
Also Check out: CHIMP X HERBS Pre-Rolled Cones - Pack of 6
Share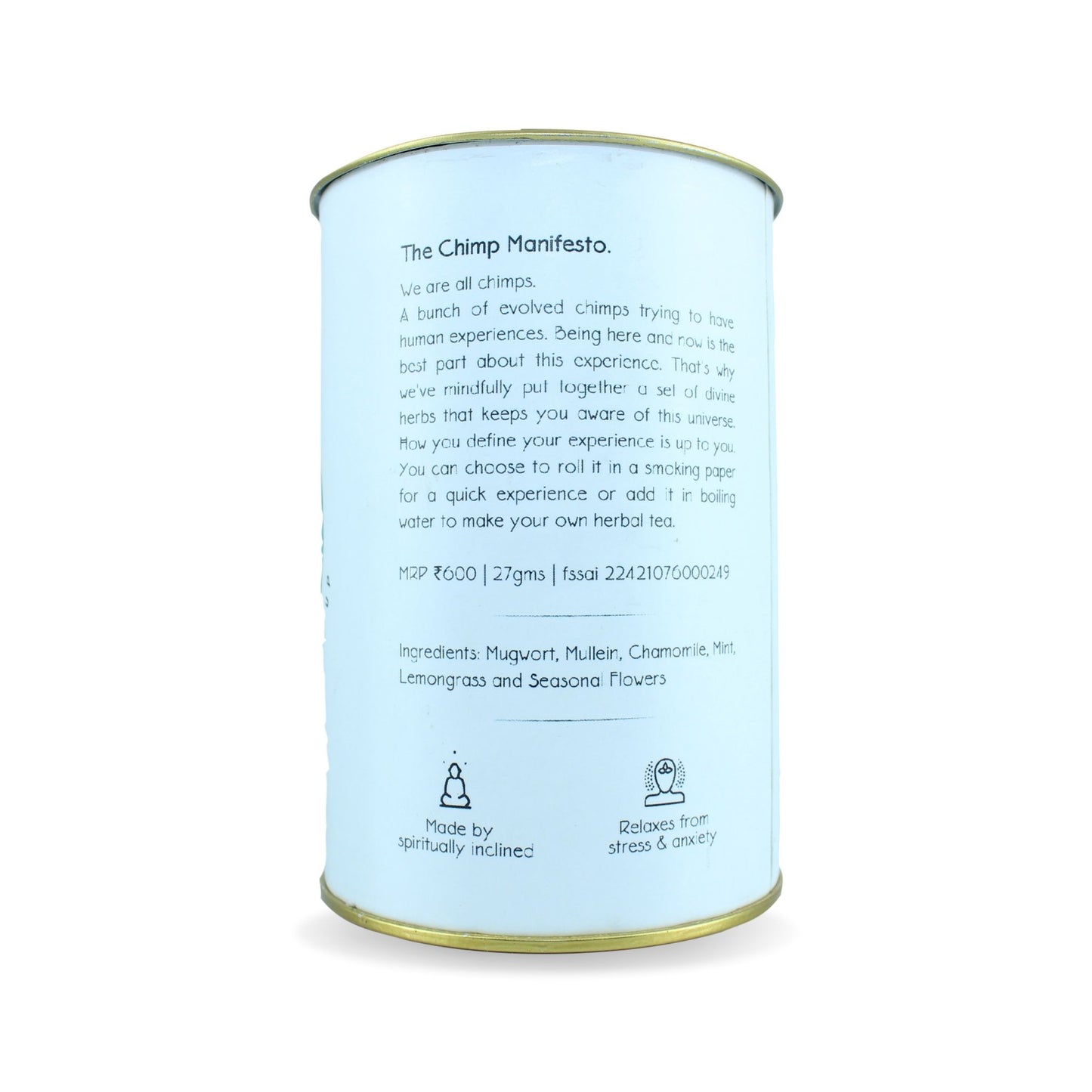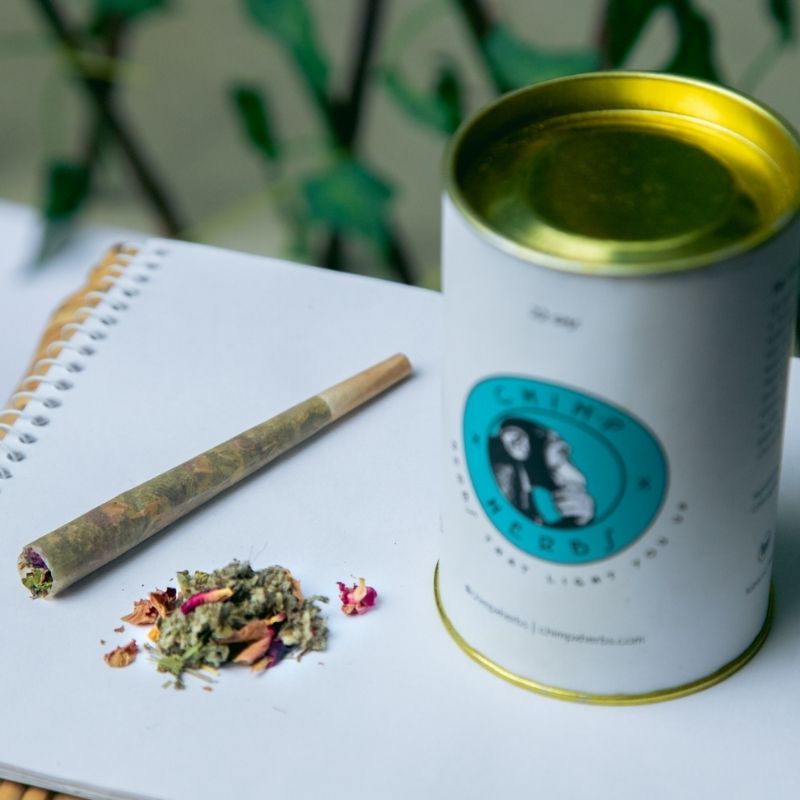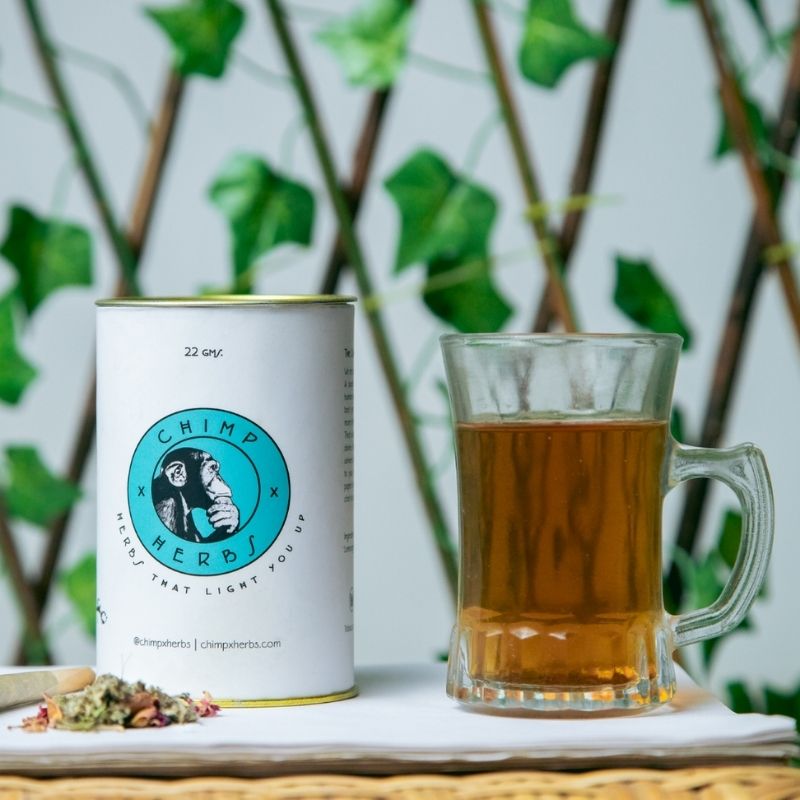 Chimp x Herbs - Herbal Smoking Blend
High chimps
Natural, flavours of handpicked grass, random but effective✨
Thnx #highjack🔥
Recommended💯
5 stars for this herb
It's was smooth and most foavoured blend with Natural ingredients. Used it today and it really really refreshed me. High chimps keep the good work up ✨🔥
Amazing product
It was a random try for me and ended up being one of the best finds. I have been smoking other brands but this one stands out in flavor and packaging. I didn't imagine this would be such a smooth blend, and so convenient. It tastes very good and feels so much better than tobacco. little disappointed with the size, I wish there was a bigger size available, but that's about it. I enjoyed the product!
I would highly recommend it to anyone who is looking for a tobacco alternative.
Best tobacco alternative for mixing
It was my first time trying an herbal blend and actually, it's quite nice, the smell is just so good, it has floral, earthy, and herbal notes and just so good, and obviously, when it's smoked it won't taste the same cuz it's being burnt so don't expect it to taste like how it smells. Good for detox and focus. I like it and hope you do too.